Our Approach
The Possibility Fund
puts people ahead of issues. We are building a model to lead systemic change from within. When people create the mindset that they can build prosperous, bright futures, they're right. And with the right support, they will.

We provide access to proven change methodologies. Our work transforms mindsets at an organizational level to build the capacity for people to think differently and act as a sustainable force for change in communities.

By collaborating with leaders of local institutions, businesses and governments in: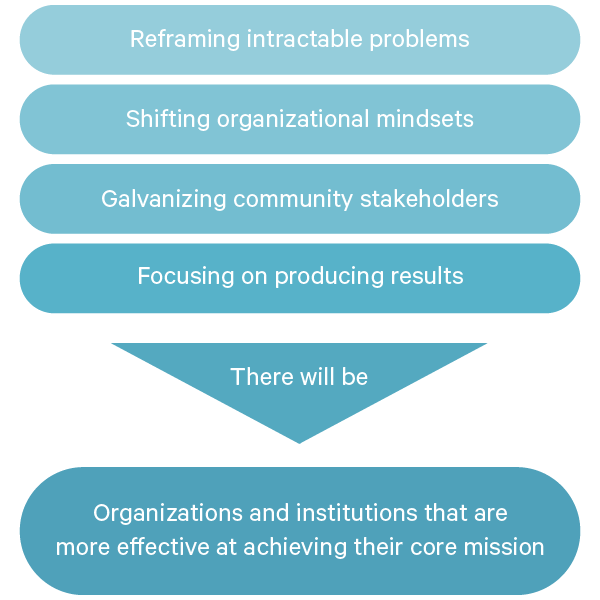 Our Holistic Community Approach
Our "whole village" approach to development galvanizes the talent, commitment, and energy of all stakeholders including civic, business, and faith-based organizations. Unifying diverse systems will create an aligned commitment to a bright future.